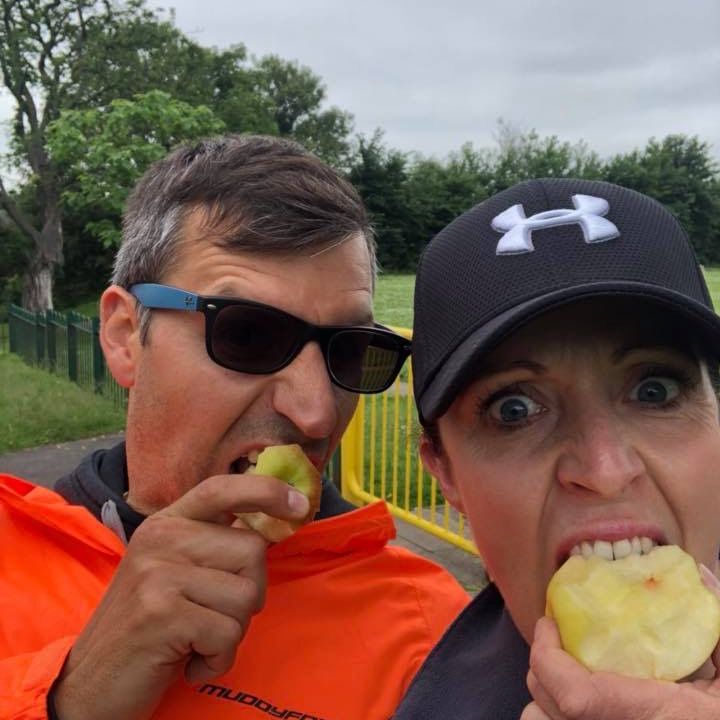 Our love began in a sweaty, cramped Spin class where Claire wooed Scott with her awesome music and rhythmic timing!  Life has always been fast paced for us ever since we met, and after the birth of our son we decided to set up SanFran Fitness.
In February 2014 we took a huge chance and saw a gap in the market for Rebounding classes in our area.  We took delivery of our first 20 trampolines the day we also discovered we were pregnant with our daughter!  In true SanFran style that didn't deter us and Bounce Fit was a big hit and classes were booming.

So, two years ago we decided to try our hand at the world of YouTube. To our delight and amazement we were welcomed with wonderful comments and dedicated followers. We are always striving to offer our clients the best workout possible, but after eight years of teaching many classes a week we thought it was time for a change.

We got married in September 2017 and honeymooned in Puerto Morelos, Mexico. Within two days of being there we knew that this was the sort of lifestyle change we were looking for.  By day four we were looking at plots of land to buy and 18 months later we sold everything we owned in the UK and moved to Mexico.  
This magical country has opened up opportunities we never envisaged and we are excited that we are now able to offer workouts on a sprung rebounder as well as a bungee cord rebounder.